From the crystal blue water to the fire-sky sunsets, it's easy to see why Boracay's White Beach is currently ranked second in Asia in "TripAdvisor's 2018 Traveler's Choice Awards".
I am currently in the last week of my 3 week Boracay Adventure. It has been crazy to say the least but here are my top 6 Travel Tips for Boracay, The Philippines.
1. Don't Pay More Than ₱10 for a Tuk Tuk Ride.
Many tourists get caught in the trap of not knowing their prices when coming to Boracay and if left unknown, will be wildly overcharged. From the main road, paying ₱10 ($0.25 AUD) between station 1 and 3 is the going rate and if, like me, you're staying on the main beach, it's worth the 3 minute walk to the main road to save between ₱90-140.
2. Fly to Kalibo Airport instead of Caticlan
If travelling on a budget, flying into Kalibo airport is definitely the way to go. It will save you a lot of money BUT you need to be prepared for the 2+ hour drive to the island ferry. Transport prices range from ₱200- ₱1000 ($5-$25 AUD).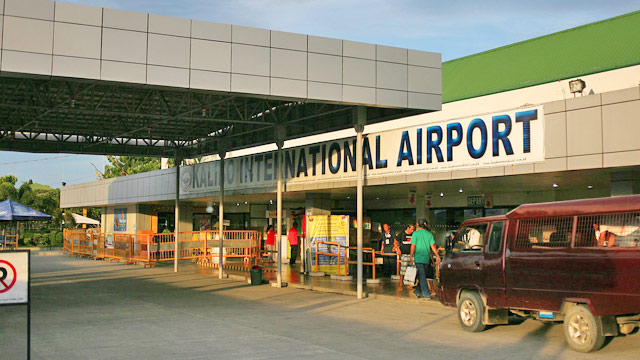 3. BARTER, BARTER, BARTER
Tying back into the point of paying too much, it is essential to barter to avoid being overcharged. For example, I went to a side-steet store to find a waterproof slip for my phone (highly recommend bringing one before you come) to which the owner told me ₱150 ($3.75). Later that day while walking along the beach, a seller came up to me offering the exact same phone slip for the low, low price of just ₱500 ($12.50). WHAT?! We told him about the price we had found earlier and bartered him down to ₱100 ($2.50). Moral of the story, the beachfront sellers and stores are trying to get the highest price from you- so it's ok to offer less, they'll usually try and come to an agreeable price but even if they don't, it's ok to walk away.
4. B.Y.O Sunscreen
When you're out in the sun all day everyday, sunscreen is essential, making this tip extra important! Back in Australia you can buy a 100ml tube of sunscreen for as little as $3 whereas here in Boracay, a 50ml tube of sunscreen is about ₱700 ($17.50). So again, save yourself a little extra money and bring the 'screen with you.
5. You will Live in your Swimmers
When told I only had 7kg of carry on luggage to last 3 weeks, I freaked. How can I go that long with limited clothing?! But let me tell you that I actually overpacked. I haven't needed that extra pair of sandals, any makeup, or that extra dress I squeezed in. To be completely honest, I haven't worn many of the clothes I brought besides my swimmers and the same pair of shorts. Most things in Boracay involve the beach so swimmers, a sarong (which you can buy here for about ₱150 ($3.75 AUD)), and thongs/ flip flops are essential!
6. Befriend the Locals
Need to know the best/ cheapest places to eat? Ask the locals! Trying to find a cheap place to stay? Ask the locals! Want to know the best places to visit? Ask the locals! Want to get a fantastic massage? Ask the locals! They usually know all the best places to go and more often than not know the approximate prices so, once again, this is super handy for travelling on a budget.
Here is my travel time.
Gold Coast to Singapore- 8 hours
Singapore layover- 18 hours
Singapore to Kalibo- 3 hours
Kalibo to Boracay- 3 hours
As beautiful as Boracay is, it is actually closing on April 26th for 6 months with the potential of being extended another 3-6 months. So if you're planning a Boracay trip anytime soon, I highly recommend you postpone it to save disappointment once arriving ;).
Don't forget to follow me on Instagram to see all of my trip photos!